Real Estate
SALE

HOMES

Bucuresti

Costa Brava S'Agaro

Hunedoara

Timisoara

OFFICES

RENT
The Block Of Flats
Landmarks/Surrondings
Landmarks
Nord

Take Ionescu Boulevard
Sud

Bega River
Est

Badea Cartan Place
Vest

Inspectoratul de Politie al Judetului Timis
The description of the residential district at the following reference points:
A 5 minutes walking or 2 minutes by car distance from the old center of the town
Parks: "The Children's Park", "The People's Park" and other parks that are being built in the district "New Timisoara"
Kindergartens: Kindergarten No. 19 (near the Children's Park), kindergartens and other play-grounds developing in the new district
Schools: "Take Ionescu No 16", "General School No.21"
High-schools: "Pedagogical High-school", "C.D. Loga High-school"
Faculties : "The Faculty of Stomatology", The Faculty of Medicine and Pharmacy", "The Faculty of Arts"
Banks: "ING Bank", "Carpatica Bank", "Banc Post Bank", "Alpha Bank", "Sao Paolo Imi Bank"
Hospitals: "Clinicile Noi Hospital", "Maxillo-facial Hospital" (near the 'cardinal points')
Airport: a 15 minutes distance from the airport
The train station: "The East Train Station" and
Shopping Centers: "Kappa", "Terra", "The Mall".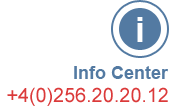 INFO CENTER
HOURS OF OPERATION
monday - friday
Project info

Photo Gallery

Apartments