Real Estate
SALE

HOMES

Bucuresti

Costa Brava S'Agaro

Hunedoara

Timisoara

OFFICES

RENT
The Block Of Flats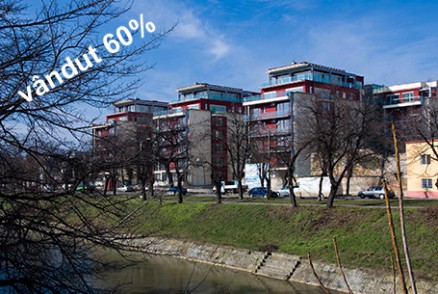 TEODOR

The "Teodor" tenements brings innovations to the local single-family and multi-family housing market.

Those elements are found in the closeness to the Bega River, the generous 2.90m ceiling-height of the apartments, the spacious porches and balconies, individual underground parking, the first ever penthouse apartment type, interior partition flexibility and through the superior quality of the finishes.

General Composition
The construction consists of 3 sections shaped in the form of the letter "T". It has a main floor plus 4 stories as well as a top floor with a penthouse. The building is overlooking the Bega River, thus giving each apartment a view towards the river and its natural surroundings. The tenement has a large basement used for parking. The staircase has two panoramic lifts as well as a naturally lit main stairway.

The penthouse apartment is situated towards the interior of the structure, in order to be distinguished from the rest of the apartments. It has large class walls and porches, facing the Bega River. The architecture of the building follows a modern line which conforms to European standards.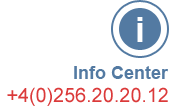 INFO CENTER
HOURS OF OPERATION
monday - friday
Project info

Photo Gallery

Apartments